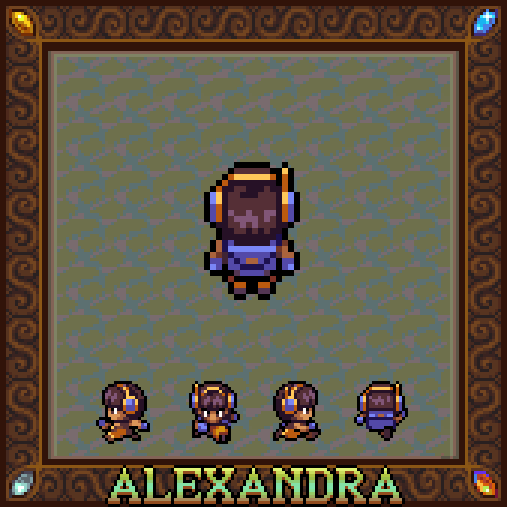 Alexandra Hin
Element: Earth
Weapon: Oracle cards
Combat Role: Tank
Age: 19
Origin: Wallside, Seren
Occupation: Shop Girl

Alexandra lives in the modern city of Seren, running the family store after her mother inexplicably falls into a coma. Needing money to pay for her mother's ongoing care, Alexandra agrees to help her brother Alvin with his shady business dealings. Her story takes an unexpected turn when she comes into possession of a deck of cards with mysterious magical properties.